Video Europe Auction of High Quality Television and Broadcast Equipment
20jul10:00 amVideo Europe Auction of High Quality Television and Broadcast EquipmentAuction TypeCompletedCategoryAudio/Video/BroadcastCountryUK
Inspection
Please email us to arrange inspection
Event Details
VIDEO EUROPE AUCTION FOR JULY 2022
A FANTASTIC OPPORTUNITY TO ACQUIRE HIGH QUALITY BROADCAST AND TELEVISION EQUIPMENT
Video Europe is holding an auction on the 20th July 2022 to sell a large portfolio of quality television and broadcast equipment. The resulting generated funds will boost the strategic growth of Video Europe's business, particularly focusing on the latest, innovative technologies.
Hickman Shearer and CA Global Partners are proud to be working with Video Europe again to assist with the sale of their equipment.
As Europe's largest sub-rental provider of cameras, lenses and accessories to the broadcasting trade; Video Europe are seeking to offer their equipment for sale as part of their capital investment strategy to regularly acquire the latest in Audio -Visual, Broadcast and Television technology.
View by Manufacturer:
Sony     Grass Valley   TVLogic   Canon
The auction will be a live webcast auction with over 280 lots including the following (click on the link to go to those lots):
Sony PDW-F800 Cameras – 8 in total.
Sony PMW-F55  Cameras – 4 in total
Sony PXW-Z750 Cameras (Years 2020, 2021). 6 in total, Hours as low as 148!
Canon Digisuper XJ95 x 8.68B box lenses – 5 in total
Canon HJ14e x 4.3B Lenses – 4 in total
Canon HJ24e x 7.5B Lenses – 2 in total
Canon Ultrasonic Zoom Lens EF 16-35mm, 24-70mm, 70-200mm
EVS XHUB-3 video network hubs
AJA – HD 10AM Dual rate HD/SD 8 Ch AES Embedders / Disembedders

AJA IO 4K Professional Video IO

TV Logic, JVC and Transvideo Monitors
Crystal Vision Indigo Frames, with cards
CTP and RTS Talkback equipment
Vinten and Sachtler Grip
Arri Lighting
Audio Equipment from Sennheiser, Sonifex, Beyerdynamic,
And more equipment from Wisycom, Glennsound, Amulet, Birddog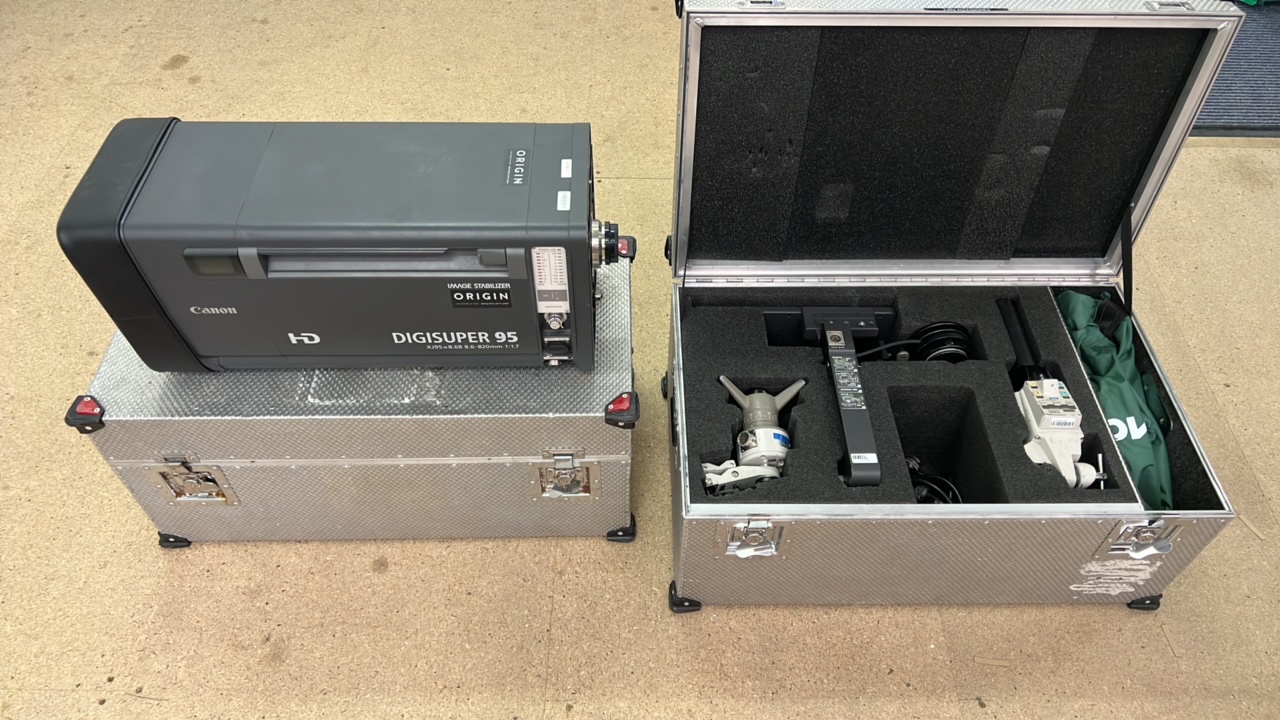 CA Global Partners and Hickman Shearer are experts in auctions of Audio-Visual, Broadcast and Television Equipment. We have completed multiple auctions in this sector in 2021 and 2022, and we are proud to be working with Video Europe on the sale of their broadcast equipment.
Take this unique opportunity to acquire high quality cameras, lenses, monitors, IO, talkback, grip and supporting equipment at a fraction of the cost of new equipment from Video Europe, one of the foremost suppliers of the sub-rental broadcast market in Europe.
Logistics
Transport & Logistics
All buyers are responsible for the items purchased at the auction. It is your responsibility and the responsibility of your shipping agent to coordinate removal procedures and schedules with the company selling the assets (equipment) prior to removing the equipment.
All the equipment must be paid for in full before a release will be given for the removal of the equipment
If there are any questions or errors regarding the equipment, you must contact the auctioneer prior to removing the equipment. Once the equipment is removed, you assume all responsibilities.
Below is a list of companies that can assist you with shipping. Please contact them directly for scheduling and pricing. These shipping company names are provided for your convenience. You are not required to use these companies:
CTC
Suitable for: Large and high value items
alex@ctc.co.uk and also admin@ctc.co.uk
Tel: 01372 468383
Pack and Send, Croydon
Suitable for: Packing and shipment services. Smaller items, any items that require packing and/or labelling for shipping. Packing and ship
Phone: 0203 818 1980
Email: croydon@packsend.co.uk
Website: www.packsend.co.uk
Terms & Conditions
Payment: Within 48 hours of invoice receipt by bank transfer only – bank details on invoice.
Collection: Strictly by appointment only  with proof of payment required, from Monday 25 July 2022 to Friday 5 August 2022, Weekdays only. ALL ITEMS NOT COLLECTED BY THIS TIME WILL BE FORFEITED.  
For terms and conditions visit here (please be aware there are additional terms to sign up to this auction that you will review on registration):
https://www.cagp.com/terms-conditions/